So you've sweat your way through a few summers, enjoying the feeling of peeling yourself off the vinyl seats after a long drive. Somewhere along the track you've picked up a complete air con kit thats been boxed up in the shed with the redbacks rather then being installed. Problem is your not sure if you still have all the parts, or where they go.
Luckily I have managed to find a copy of the factory fitting instructions supplied to dealers so they could fit air con to the car when the original owner ticked the option box. This guide is for the GK Sigma and Scorpion, but should suit all the later models, and serve as a general how-to for the GE and GH models.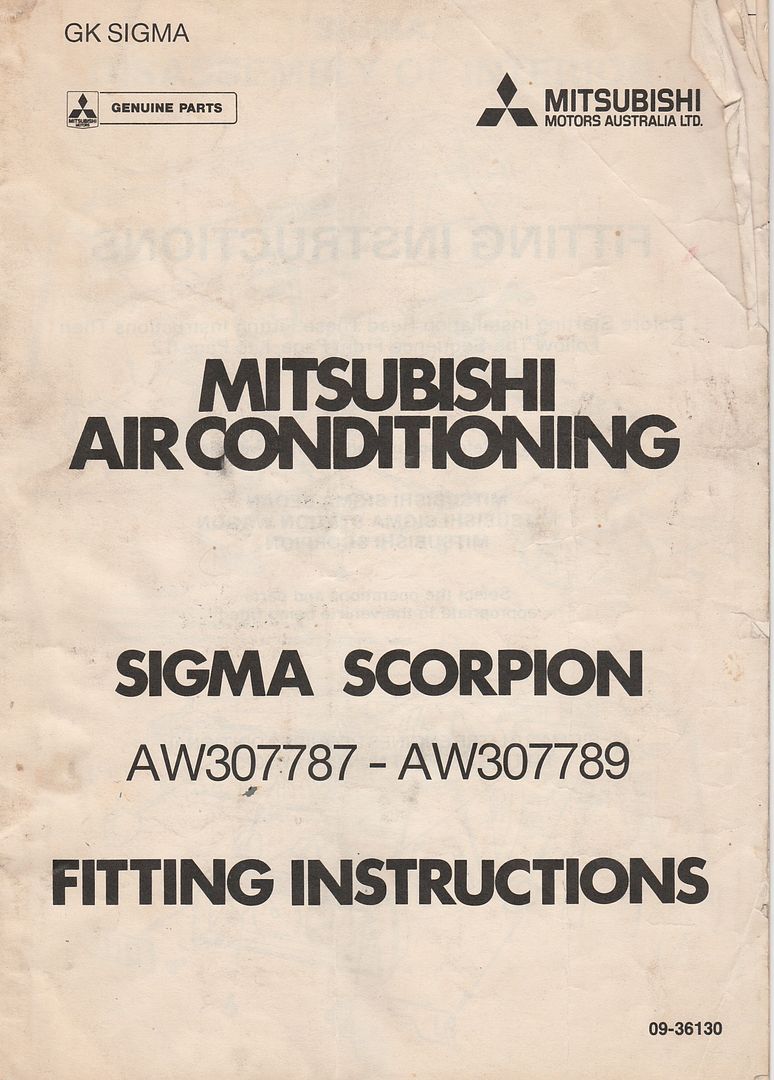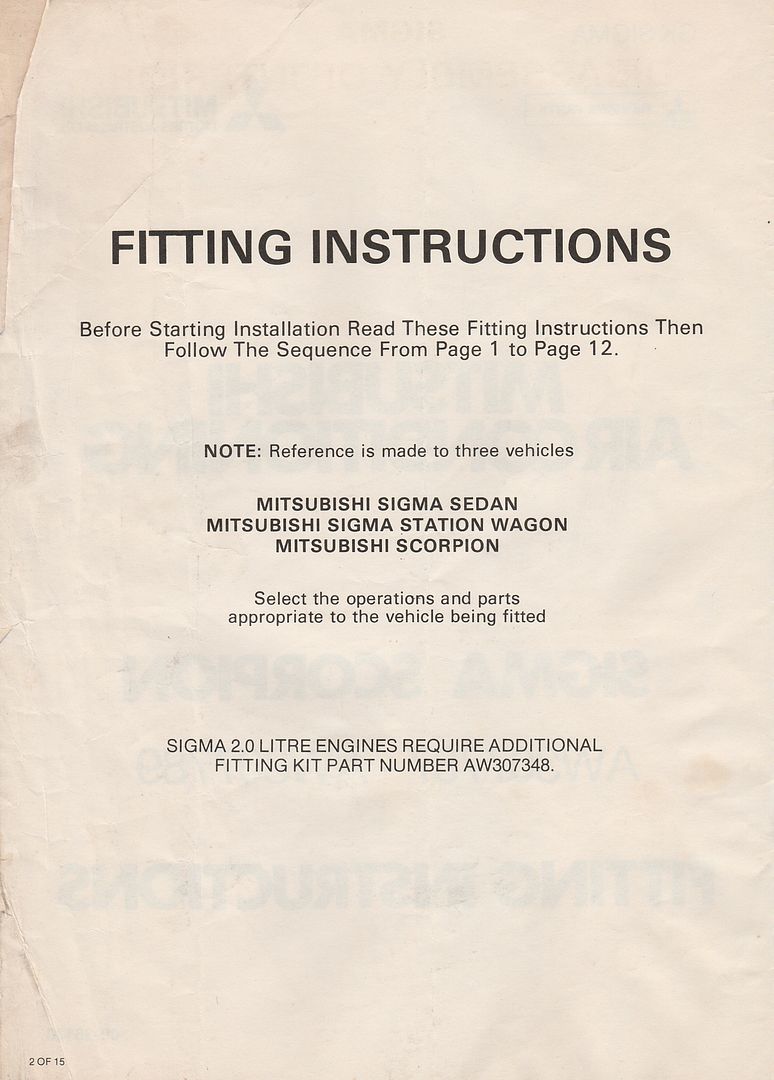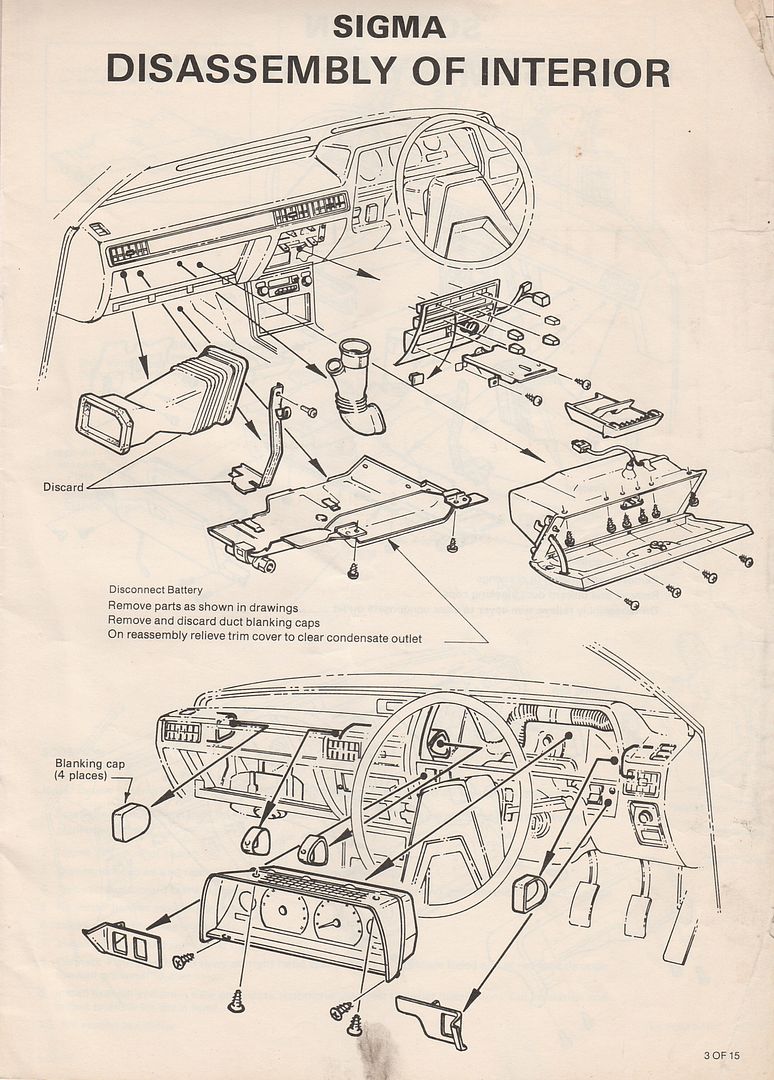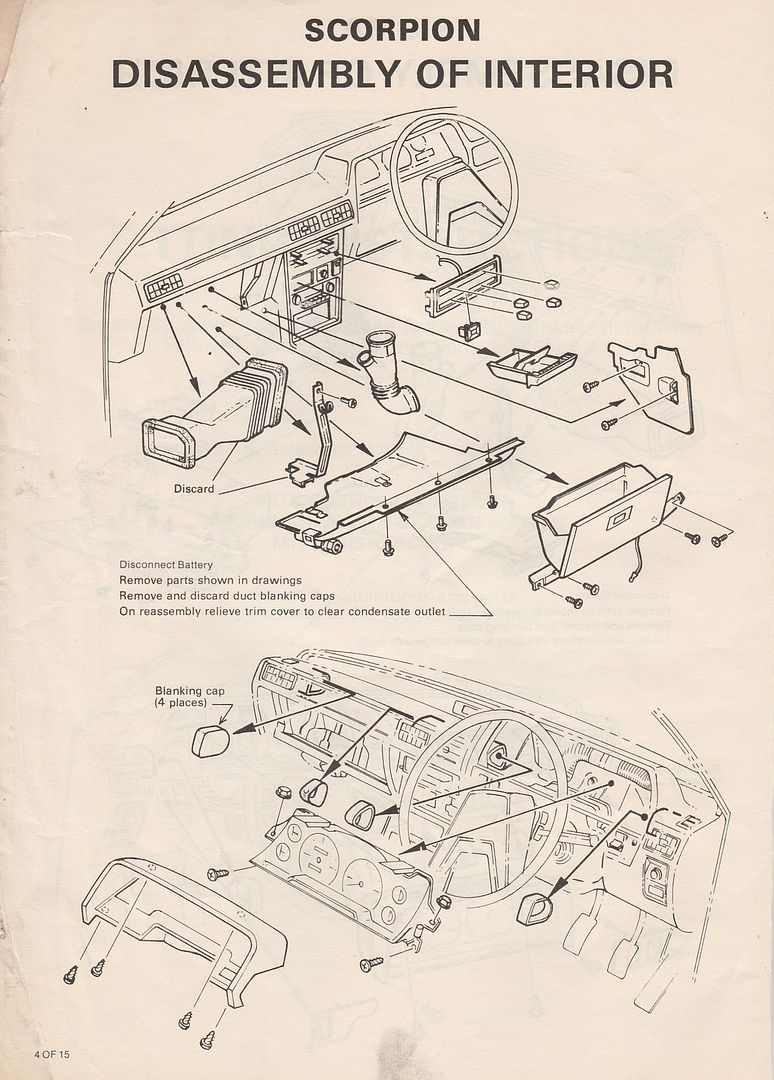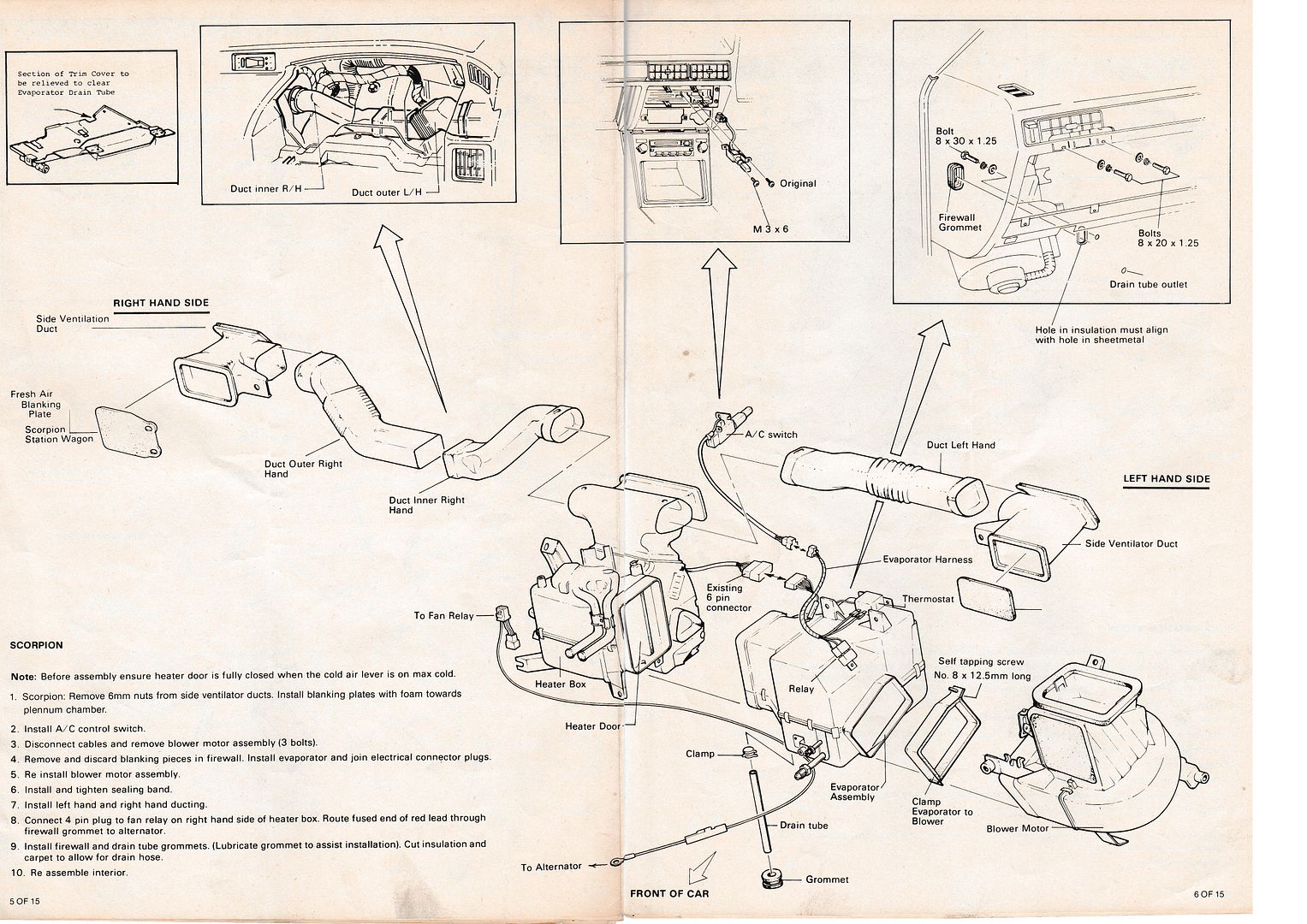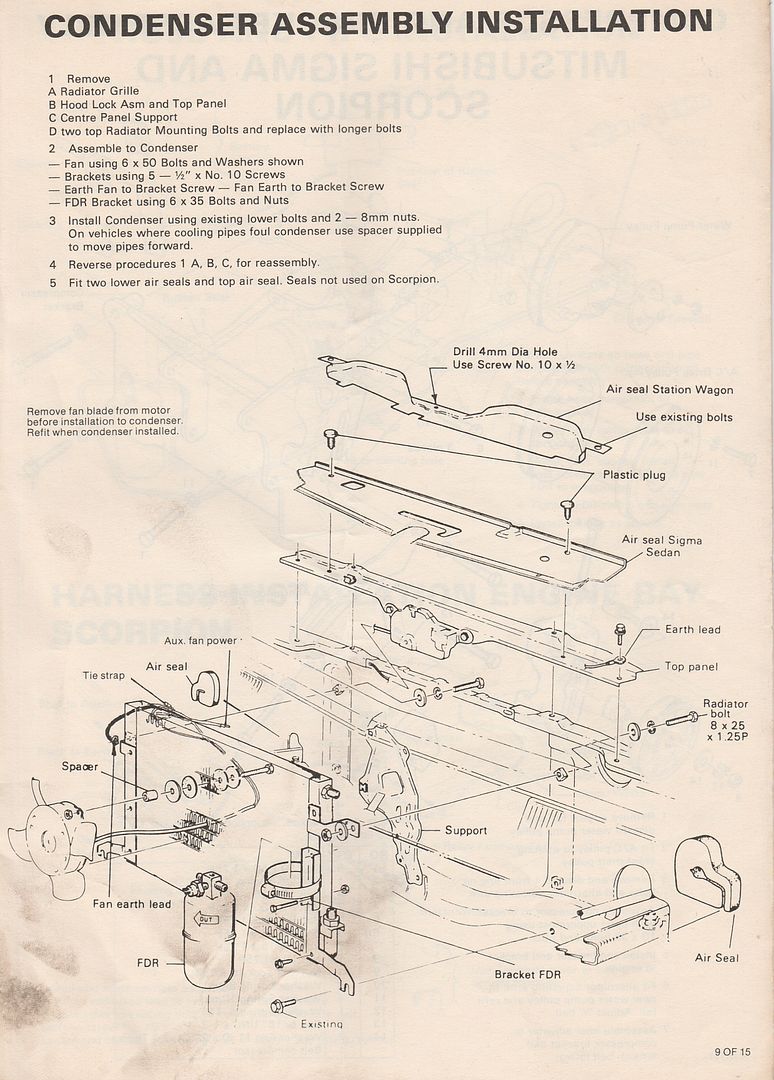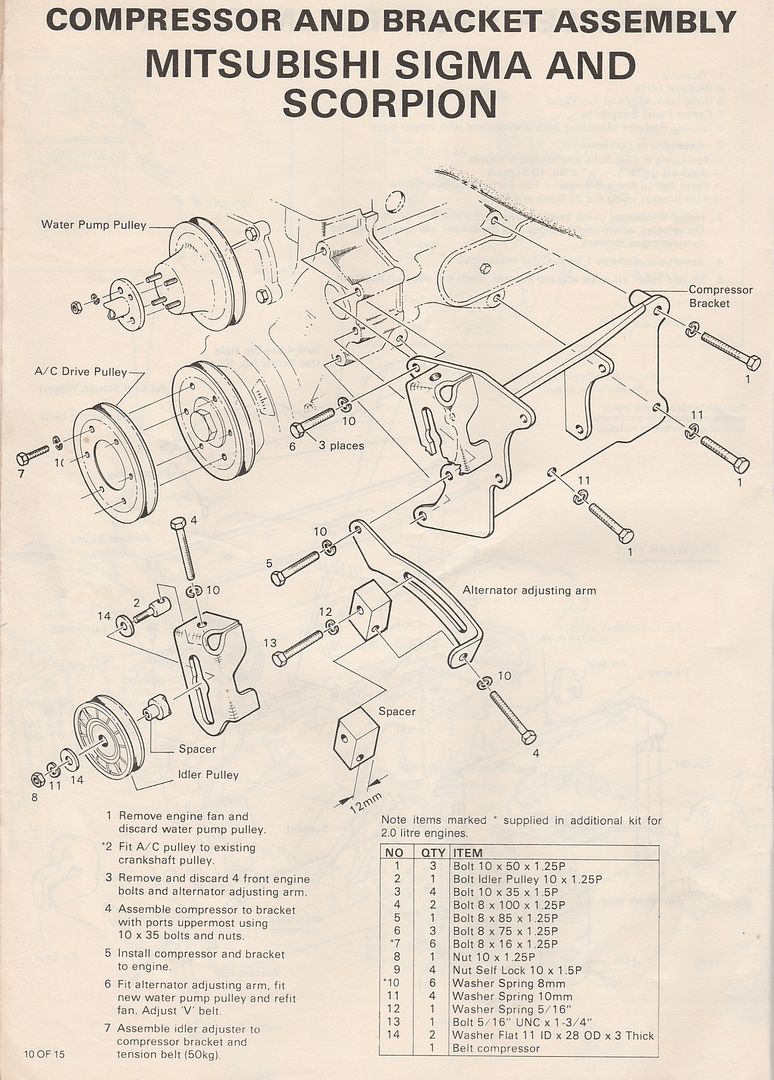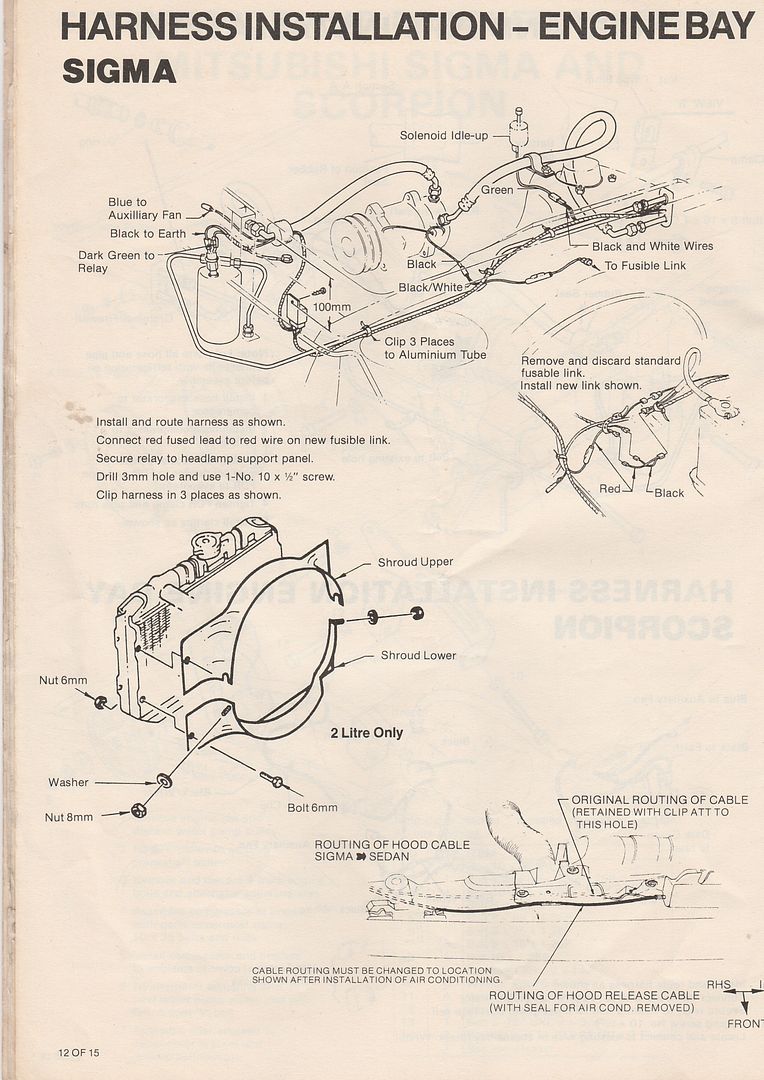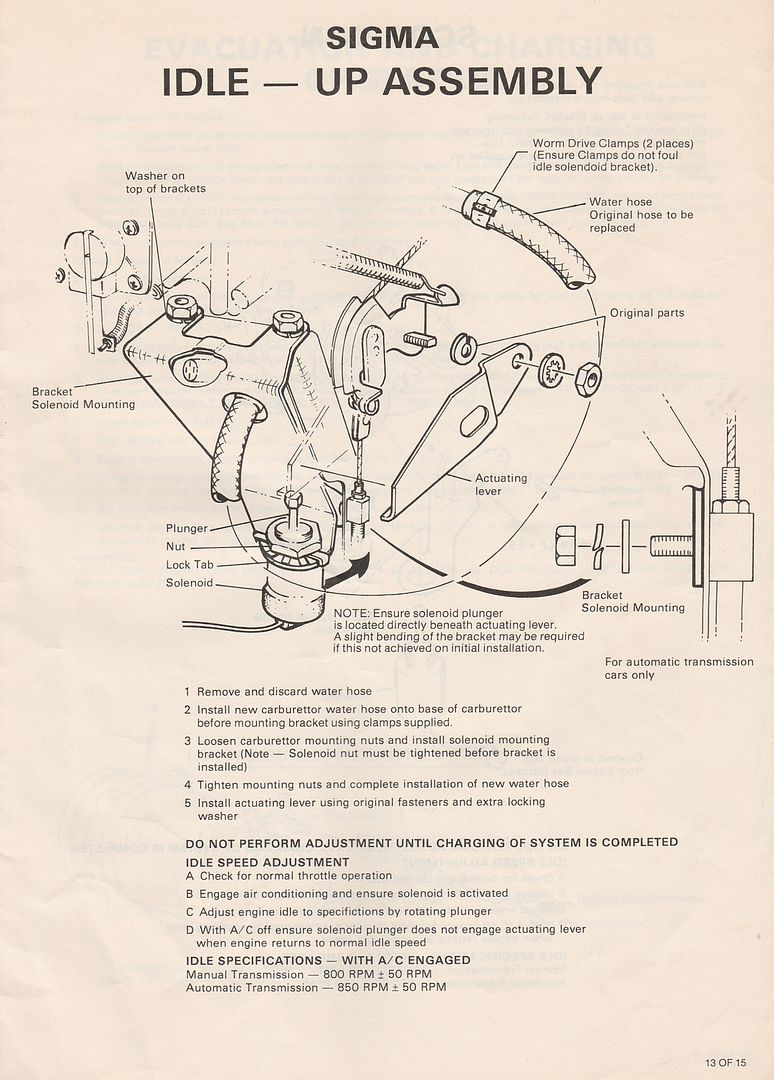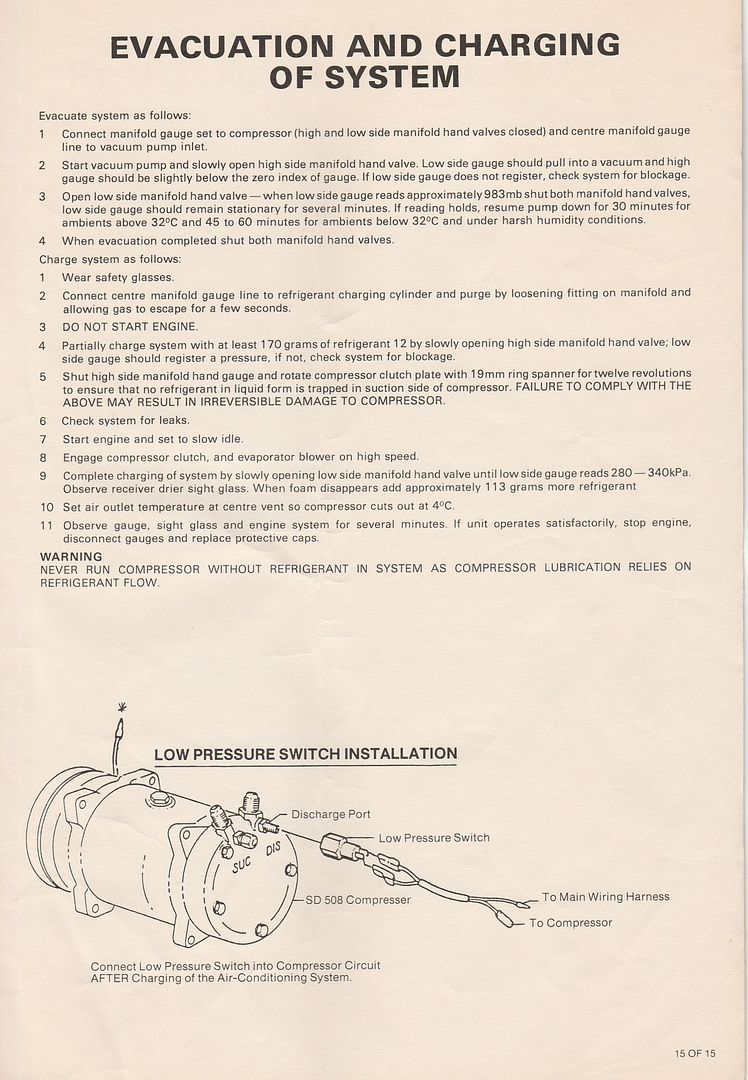 Some minor changes may be required to suit the newer gases as R12 is no longer available/legal to use, however it would be best to speak to whoever will be charging the system as to what changes this may involve. All the best with fitting it and hopefully you can spend those hot summer days cruising around in nice cool comfort.