Wire termination
It sounds and looks easy enough but if you don't get it right you can bet your left arm they will fail leaving you stranded, causing intermittent electrical problems and in worst cases turn your car into a smouldering heap
So id like to share how I do it, now im no electrician though over the years I have found a way to create strong reliable crimp terminals that look neat and will never come off !
First up buy some decent tools, you don't need to spend a fortune but don't cheap out either
you can get a good pair of wire strippers and crimp pliers from supercheap for under $50
NO!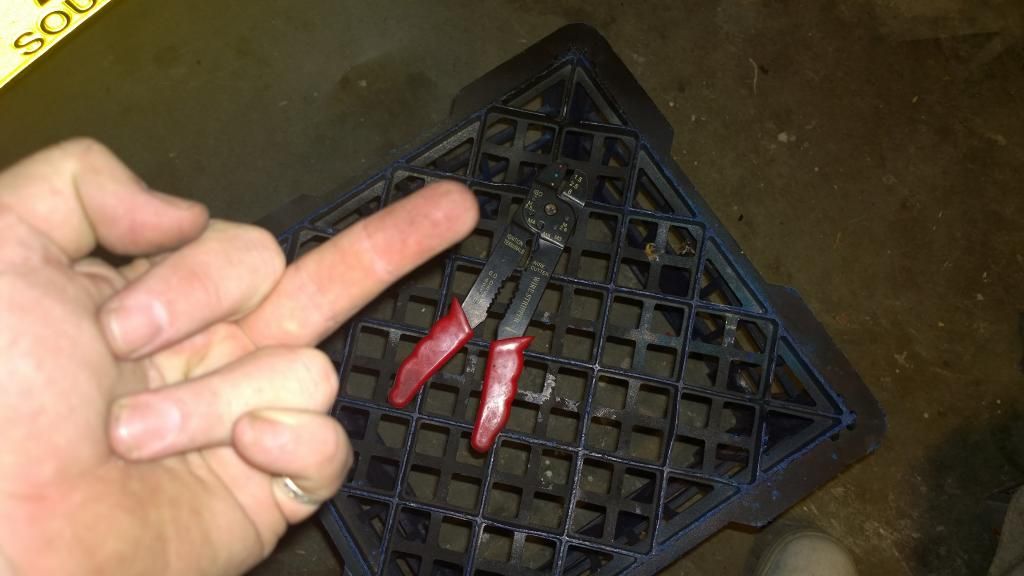 These make life easy, you don't really need the strippers but hey who doesn't like a strippers !
Yellow pliers are for common single terminals and blue are for multi pin and weather pack connectors (injector plugs etc)
Get yourself some heat shrink, Ebay is a good place to get bulk cheap, I got these from Aldi for $5 a box
Ok time to get that pair of strippers to clean off your end

They really do make life so much easier
Ok so im just going to do a single terminal that would be used on a earth or coil wire
bits im using
Take both pieces of heat shrink and slip them over the wire
Next crimp the terminal to the wire and slip the small shrink inside the plastic part of the terminal and shrink it to the wire
Put the bigger shrink over the terminal, sometimes they need a little work to get on
shrink it once you have covered the entire plastic part of the terminal
Now you have a terminated wire that will never fail
Yep that's a full nitrous bottle hanging there