For the benefit of some of the newer guys (& girls??), and possibly some of the older ones too lol,
Here's a couple of pictures to help you tell the difference between a "Jap" box & a Borg Warner.
Borg Warner
Photo of a Borgy 5spd Wide bell housing standing on end.
-Note how the body of the gear box is divided up into several castings & the Bell housing is detachable from the main housing.
-Oil plug is on the 'drivers side' (... I live in Australia)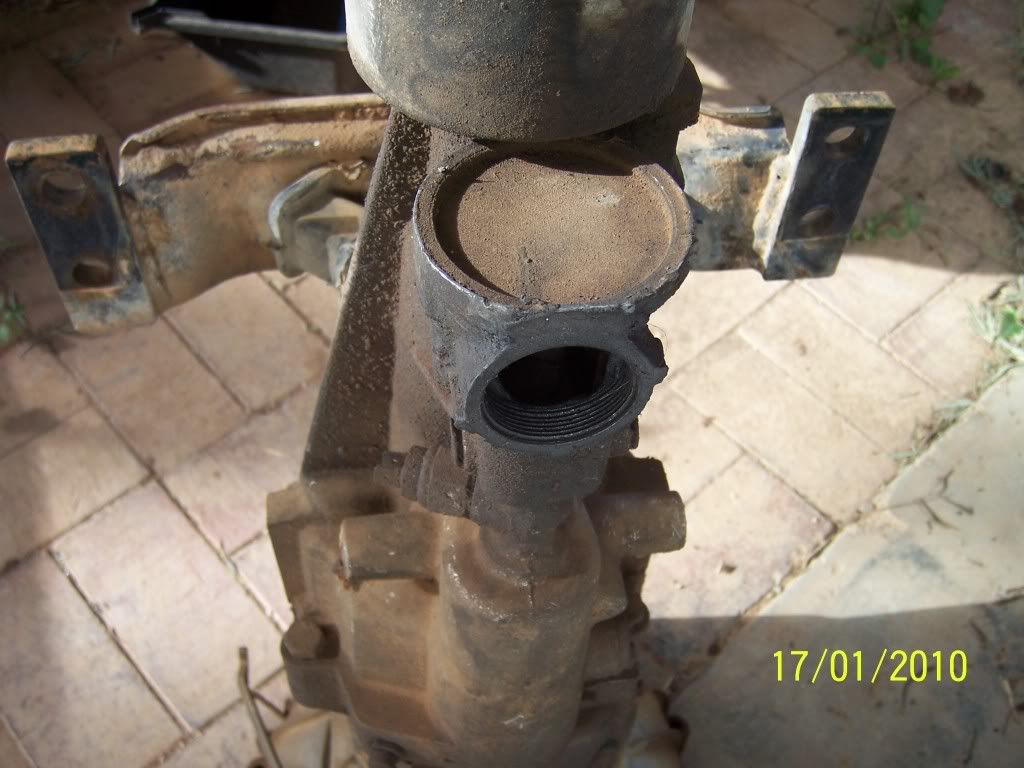 Also on the Borgy's, the shifter is held in place by a single threaded assembly.
From in the vehicle, the Borg Warner is easy to pick as reverse is top Left on the H.
"Jap" box
Photo of a Jap 5spd Wide bell housing.
-Note the body & bell housing is a one piece design, not very well shown by picture, but the base of the gear box is flat & unbolts to gain access to the internals.
-Oil plug is on the passenger side.
On the Jap box the shifter is held in by bolts. On this particular gear box the shifter is situated up and back from the housing, placing it above the output spline; As far as I am aware, this is a trait of the later model vehicles becoming slightly larger - happy to be corrected if I'm wrong.
From in the vehicle, the "Jap" box is easy to tell as reverse is on the bottom Right of the H.
Difference between Wide & Narrow bell housing
Picture of a Narrow bell housing. Measuring the two outside locating dowels/bolt holes (AKA: where the vernier is) measures 319mm
Picture of the Narrow bell housing with the Wide spacer placed on top. Note the difference on the two outside holes?
-Will measure the center to center of them soon.
Hope that is of use for some.
& if anyone has any additions or alterations, please PM me.
Cheers,
Nick.
PS: Do note that I have
NOT
included every single difference between the two box's. Such things like splines, speedo cables etc are different!
edit: hiccup fixed, thanks GB_BB4C (and no one will ever know


)