So the restoration of my 72 Ga Galant begins!!!
This little thing has been sitting around the corner from the house that I now live in for about 11years.... My partner being the car fanatic he is and into hillclimbs, motorkharnas and bitumen sprints here has been staring at this car sitting up the side of the older couples house everytime we drive past (It's a good thing he doesn't have a license because that street is PACKED always!!! Anyway he had dreams of it being a 2 door coupe and having myself use it for these race events against his R33 Skyline... I think he was afraid to lose to a girl!!

He went around the corner for a 'walk' one afternoon but I knew better... So he comes home with a grin on his face and takes off with the ute and car trailer plus our housemate and he arrives back home with this!!
It has been raining here in 'Sunny" North Queensland for weeks now and as they are pulling into the driveway it starts again... So I only get a small look see at my new toy even though I heard it load onto the trailer around the corner thanks to the busted diff :l But I don't even know what I am dealing with, All I know is it was driven into the yard on CRC its a 70's something Galant that has been sitting up the side of this person's house for ages in the weather and everytime he mowed it was getting beaten by the mower :O
Upon closer inspection 5 days after it arrived (free of charge mind you, but the parts are gonna cost me from him

) I discovered I am dealing with a 72 Ga Galant with a 4G31 Engine standard pretty much everything except he has had the engine rebuilt and bored to make it a 1600 which made me quite happy even if it had been done quite a while ago

Child was at daycare so we decided to get our hands a little dirty with the extra cash we had and see if we could sort this starting problem!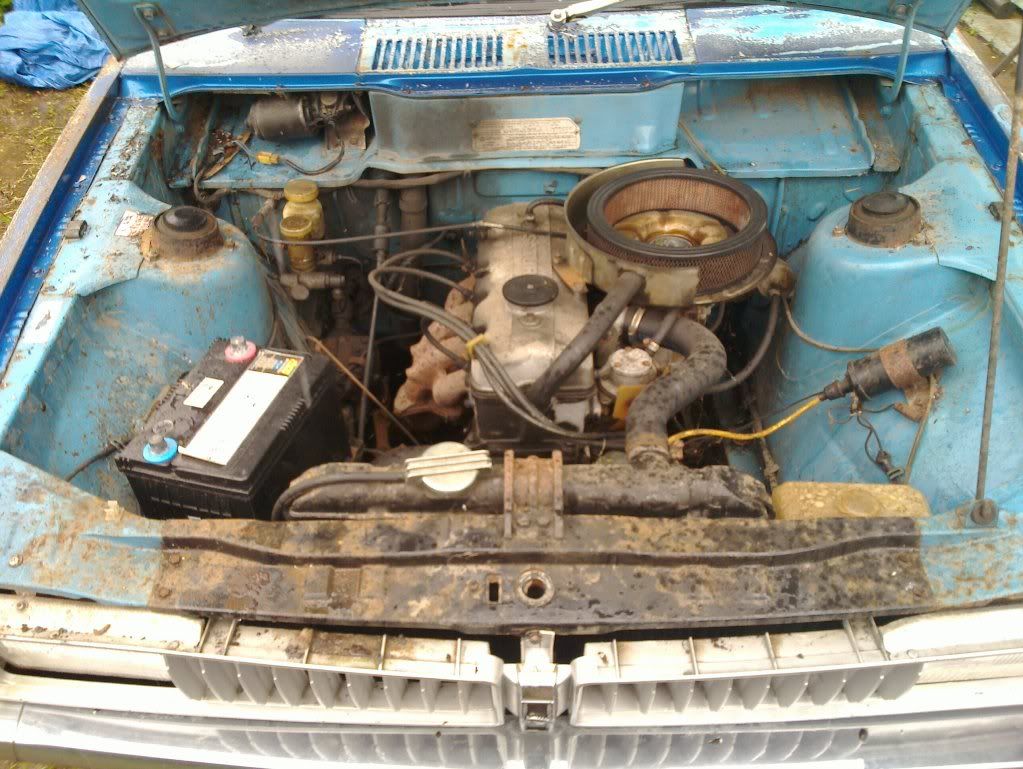 We went down to our favourite shop CHEAPA AUTO SPARES and aquired a fuel pump off the shelf

, engine flush, oil, spark plugs and various filters to begin with.
Arriving home we quickly jumped in and decided that a bit of premium fuel to bring the octane up in the tank so off we went again. So back home for the last time that day and got stuck in!!! New fuel filter even though the other one looked ok wanted to be safe rather than sorry.. and new pump attached, engine flush and new oil and filters and air filter and she fired up with the help of carby cleaner

But now she starts after a little warm up not a problem!!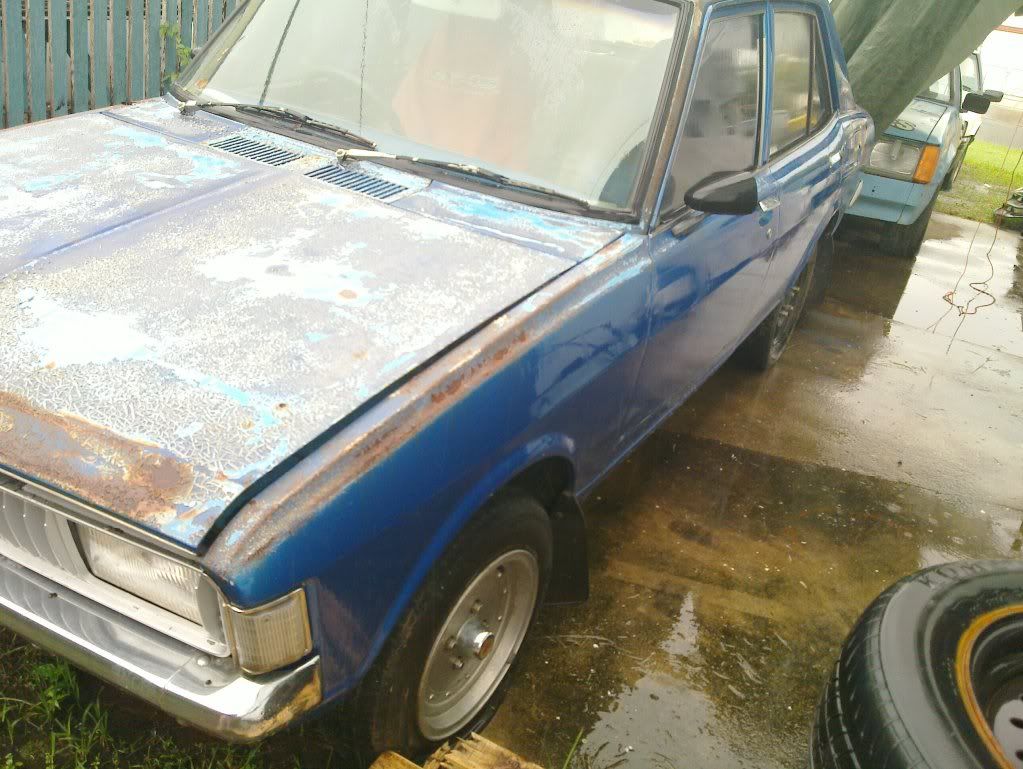 With another sunny day and nothing much else to do we decide to start looking her over to get a better look at how much work we have ahead and what she needs! WE GOT STUCK IN!!!!!!! A full days worth of work got the rear into pieces and front right-hand guard off for inspection, grill and bumpers in pieces....