bruggz351 wrote:Don't use masking tape though, use fine line tape as it will leave a sharper edge and shouldn't bleed.
I used painter's tape, and did an ok job. There is better tape I can get, so will try that one next time.
Started putting things back into the Sigma. Got one of the Starion struts in as well as the lower control arm.
Will have to take it back off cause I forgot the lube.
I was using a vice to press in the bushes into the LCAs. The first one was a pain, but finally got it in. Went onto the second one, and while pressing it in, everything went loose. Turned out that I snapped the damn vice in half.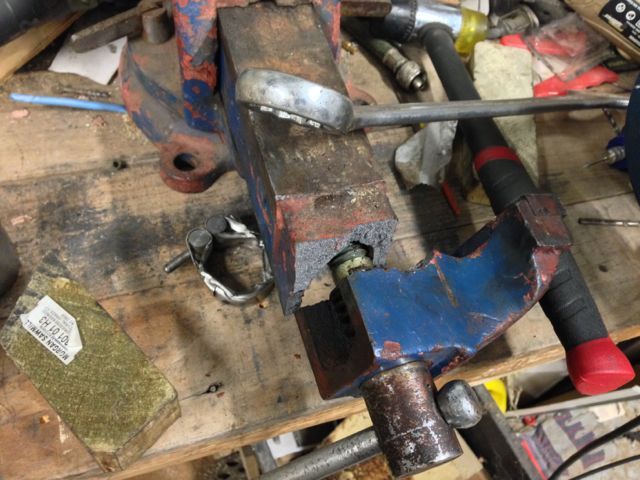 I was using large sockets to put the bushes in, and grabbed the wrong size, and ended up bending the bush.
Picked up a new vice.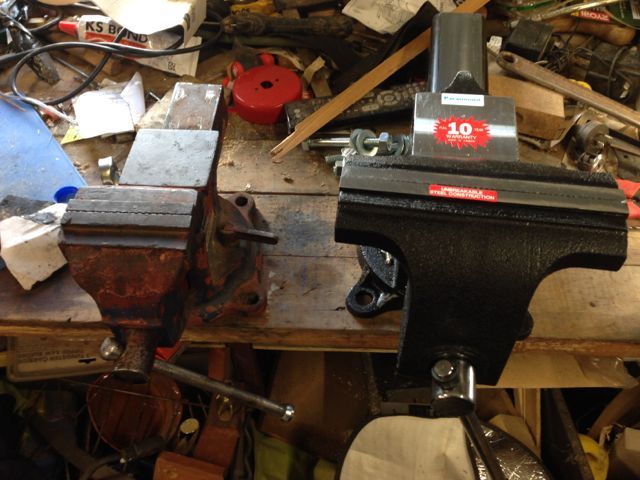 Instead of using the vice this time, I used a long threaded rod, 2x washers and 2x bolts. I used that in combination with the sockets I was using earlier and a cordless rattle gun and the bush popped out with ease. Put the bush on the vice, hammered the bush back into shape, did the reverse with the threaded rod to get the bush back in, and it went in with ease.
Now I can continue putting things back into the car.