Around three months ago this 79 Wagon was found sitting, left to bake in the desert sun. A once operable daily driven car had been parked because it had gotten old. It sat with almost full tread on it's tires. Freshly replaced in months before the car was parked, 2006. After roughly ten years of being parked in the same spot without protection in the 115F/46C degree summers, it got a paid of jumper cables and some water in the battery and started right up. It was in pretty rough shape and admittedly still is. But It's come a long way in the two months that's I've had it.
Here's pretty much how it looked when I brought it home;
After two months I've managed to wet sand a decent amount of the oxidation off and have gotten down to the original gold paint in a lot of areas, burned through to the primer in others and have found bare metal in some. The attempt at wet sanding was stopped and what was left of the paint was buffed. It will get a full repaint on the car once the dings are worked out. It's a 2.6 with weber carb and 5 speed, has AC and all it needed was a charge. It's been working great since the fill.
Recently Mitsubishi of North America put on the annual "Mitsubishi Owners Day" for the west coast in Cypress CA at MMNA's R&D facility. The wagon made the 6 hour journey across the desert and up the mountains at 75mph(120kph) the whole way with the AC blasting. It was an enjoyable ride for three people, while carrying a cooler, camping gear, camping chairs, tools, supplies, spare parts and packed bags for overnight stay. Once arrived a good parking spot was secured, the back seat of the wagon folded down with a matress topper laid out, it was the perfect bed to catch a rest for 6 hours before the show started. Once it started the Wagon was one of only 3 older mitsubishi's present. Next year should have more considering the coverage the only three got this year.
Coverage by Japanese Nostalgic Car (photos and article by Ben Hsu)
http://japanesenostalgiccar.com/events- ... -day-2016/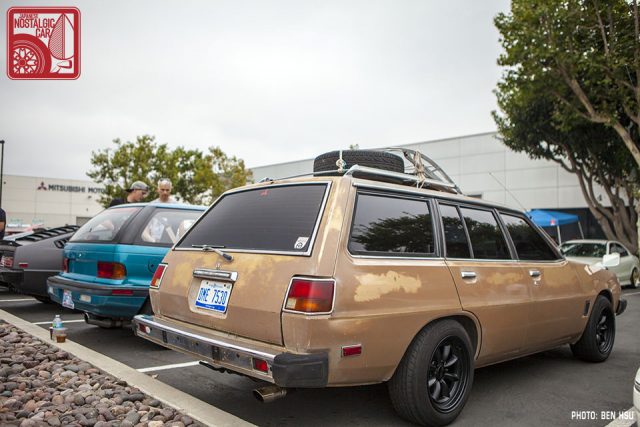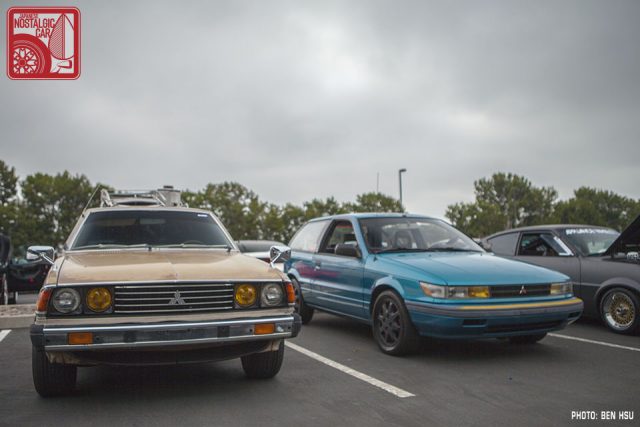 My friend Mo also made the 6 hour trek out in his 2.6 starion powered lancer celeste. It's tough.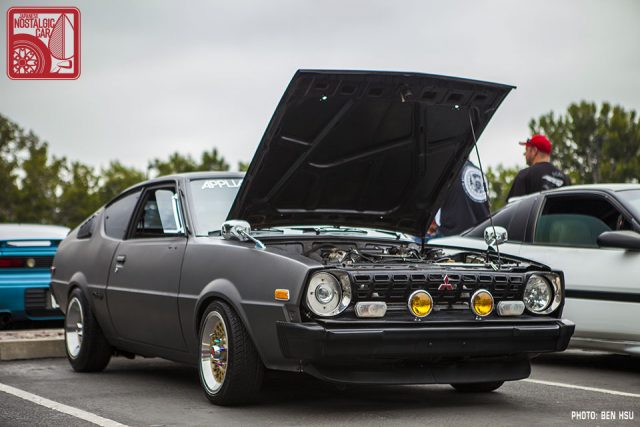 and Most noteably Matt made it out in his beautiful Galant GTO GSR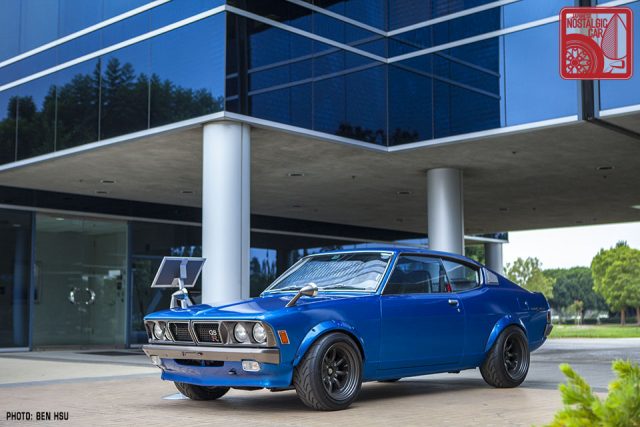 Super Street also covered the event and got a photo of the three older mitsubishi's present.
http://www.superstreetonline.com/event- ... west-2016/
Caught with my rocking chair out
There's still a lot of work to do to the Sigma and I'll update as things progress.